In this email:
What Is NAD+ and Why is It So Important?
Our Unique Package for Female Hair Transplantation
Check Out Our Shop
As always, we have some excellent news about health and wellness research that our team does every month.
In this issue, we will introduce you to the amazing health benefits of the NAD+ and explain what this complex process means for your body. We will also delve into our unique package for female hair transplantation. Finally, we will check out some special products in our shop.
Let's get started!
What Is NAD and Why Is It So Important?
TALK TO OUR FEMALE HAIR RESTORATION SPECIALIST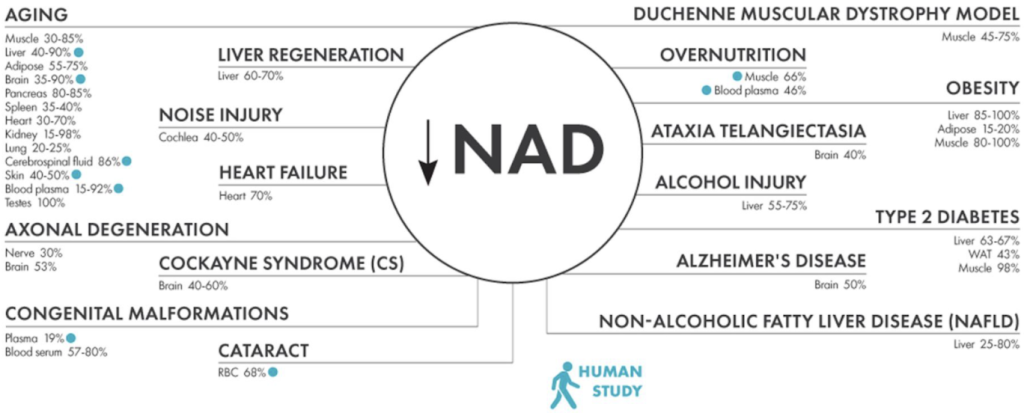 In our development in life and our later journey to become healthier as we age, NAD is responsible for many of the critical processes that happen in our bodies. It monitors everything from the creation of energy in the body to the regulation of pivotal cellular processes.
However, as we age, or during times when our bodies fall ill, NAD becomes less effective and thus drastically slows the production of energy and the monitoring of our metabolic process.
Luckily, there is a way to increase NAD in a healthy manner.
Let's discuss what NAD is, how it was discovered, and what you can do to make more of it in your body's daily processes.
Our Unique Package for Female Hair Transplantation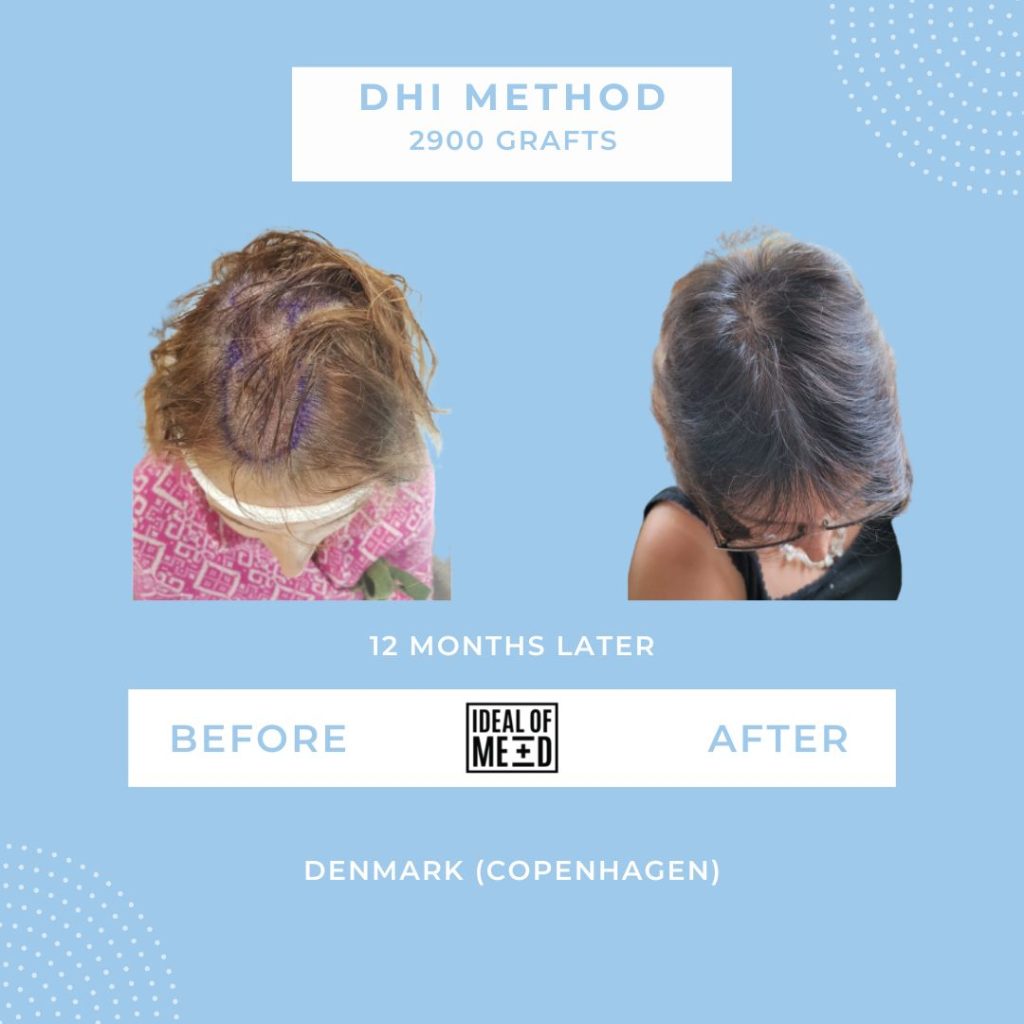 At IdealofMeD. We are proud to have developed a unique method of hair transplantation that caters specifically to women. After all, about 15-20% of our patients are women, and we have managed to make the process so seamless that the hair transplant isn't noticeable until 6-12 months later when the hair becomes voluminous.
How does it work?
In most cases, female hair transplants are done through the DHI method. We "lift" the hair up on the back of the head and shave the donor area in a way that is not noticeable at all once the hair falls down again.
We also include procedures like HBOT, PRP, and exosome therapy to complete the process and make it as smooth and seamless as possible.
Our special female transplant package includes:
Our Pre-Op Box for Female Patients includes a Derma-Pen (great for long hair) and a Derma-Roller
Everything in our Standard Hair Restoration Package plus an additional session of HBOT
One session of Exosome Therapy
We gift our special Bucket Hat to each female patient in case they need a little stylish help in the beginning
We arrange a hairdresser to beautifully shave (and hide) the donor area in a stylish manner
Our Female Transplant Team consist of mostly female nurses
Check out our special website that caters specifically to female patients – our special website dedicated to hair transplantation for women and our IdealofMeD. details of hair restoration package.
TALK TO OUR FEMALE HAIR RESTORATION SPECIALIST
Discover Our Dermaroller + Disinfection Spray Plus Other Amazing Hair Products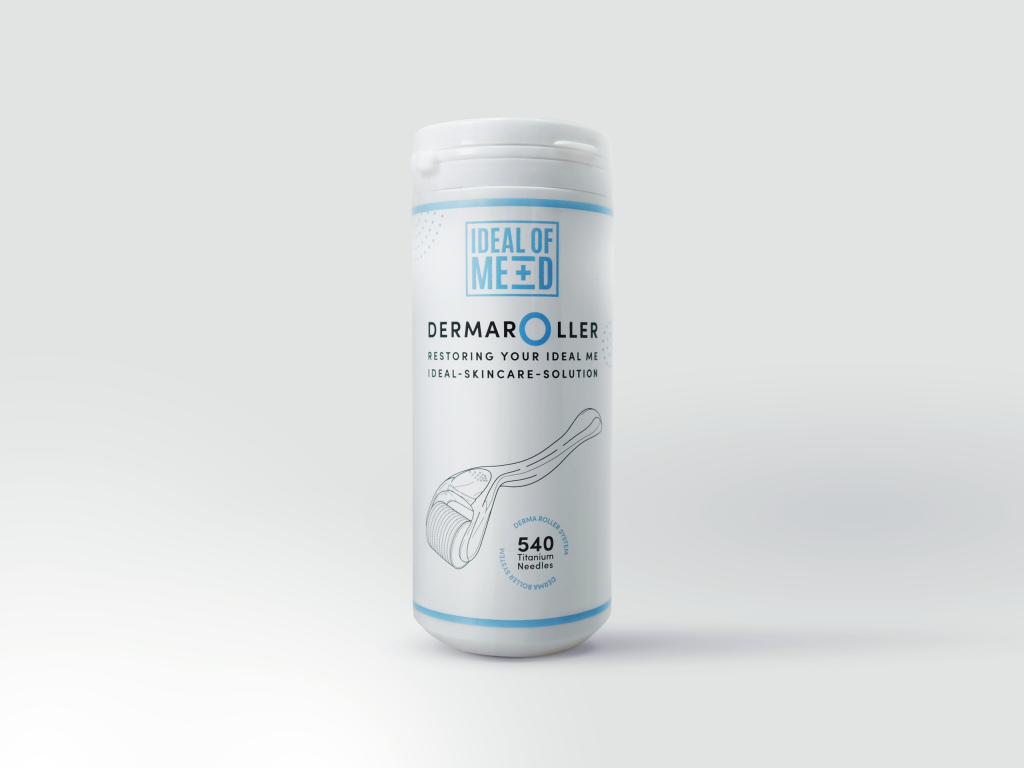 There is always something new and exciting in our shop. Our products have been professionally developed for IdealofMeD. by a team of doctors and scientists.
All of our products are exclusive to IdealofMeD., which means that they are unique in their ingredients, use, and versatility for different hair types for both men and women.
Like our skin, our hair requires some special care too. A Dermaroller is an excellent way to stimulate your skin and ensure that your hair follicles become stronger.
Dermarollers work by causing micro-injuries to the skin without significantly damaging the skin barrier. These micro-injuries heal quickly, leading to stimulation of collagen and elastin fiber production, which can improve the appearance of the skin and also encourage your hair follicles to grow.
Our Dermaroller + Disinfection Spray has some wonderful properties:
540 Titanium needles
Easy-to-use handle for good grip and simple use
Exclusive IdealofMeD. disinfection spray after use
Got any questions? Book a FREE CONSULTATION (with IDA) with one of our specialists and we will be happy to answer any questions that you may have!
TALK TO IDA – OUR AI ASSISTANT