Reference guide for (prospective) patients at IdealofMeD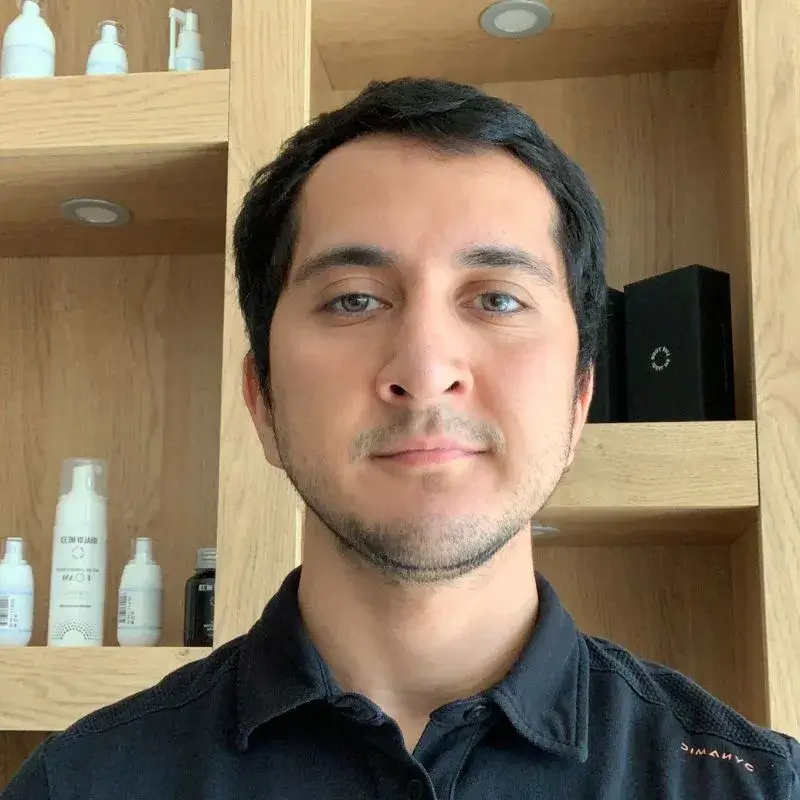 Fatih Özsoy, Hair Transplant Aftercare Specialist
Last edited, 8 November 2023
Welcome to the informative guide detailing the hotels included in IdealofMeD's turkey hair transplant packages and dental packages. This guide is designed to provide you with a comprehensive understanding of the accommodation options available to our patients during their treatment stays. 
It's important to note that hotel options may vary depending on our contract renewals, which are typically evaluated every six months.
Which Hotels are Included in IdealofMeD's Package
Within IdealofMeD's packages, we offer a selection of carefully chosen hotels that, are located for easy transfers to the hospital. Our 5-star options include the prestigious Sheraton City Center and the DoubleTree by Hilton Piyalepaşa and DoubleTree Hilton Ümraniye. These hotels promise a world-class experience with top-notch amenities and prime locations.
For a comfortable and convenient stay, our 4-star choices consist of the Mercure Altunizade and the NarCity Boutique Hotel. These establishments offer a blend of quality service and cozy accommodations, ensuring a pleasant and relaxing experience during your medical journey.
It's important to note that hotel options may vary depending on our contract renewals, which are typically evaluated every six months. We are committed to providing our patients with the best possible accommodations, and our selection of hotels reflects our dedication to ensuring your comfort and satisfaction throughout your stay.
Practical Hotel Information
What are the check-in and check-out times at the hotels included in IdealofMeD's packages?
Check-in time: The standard check-in time at our hotels is 15:00 (3:00 PM).
Check-out time: Guests are expected to check out by 12:00 PM (noon) on the day of departure.
Do I need to provide a credit card at check-in, and if so, for what purpose?
Yes, a credit card is required at check-in. However, it is primarily for incidental expenses during your stay, such as room service or any additional services you might opt for. Your credit card information will be securely held for these purposes, and charges will only be applied to it if you choose to use these services.
What dining facilities are available at the hotels?
The hotels included in our packages offer a variety of dining options, including breakfast. Whether you're looking for a fine dining experience, casual meals, or room service, you'll find a range of choices to suit your preferences.
Ideally, we recommend staying at the hotels included in our packages, as they are chosen to streamline your medical journey. This ensures a smoother operation day. However, if you have specific preferences or needs and wish to arrange your accommodation independently, it is possible. Please consult with your sales specialist to discuss this option and ensure it aligns with the overall logistics of your treatment.
Do different packages offer variations in room types, and can I bring a partner or children with me?
In our premium package, double occupancy is included for a duration of five days. 
In the standard package, single occupancy for three days is provided. 
You are more than welcome to bring your partner, children, or additional guests along with you. If you choose to upgrade to a double room to accommodate a second person, the additional cost is 60 € for five-star hotels and 20 € for four-star hotels. We aim to make your stay as comfortable and flexible as possible to meet your specific needs.
Important Information for Hair Transplant and Dental Treatment
Before undergoing your hair transplant or dental treatment, it is essential to adhere to specific guidelines. You will receive comprehensive instructions tailored to your specific procedure from us. However, here are some general guidelines:
No Swimming Allowed: During your hair transplant journey, it's important to note that swimming is not permitted. It's advisable to avoid swimming in pools or other water bodies for a specified period to ensure the best possible recovery and prevent any complications.
Avoid Coffee on Operation Day: On the day of your hair transplant or dental procedure, please refrain from consuming coffee during breakfast. Coffee can have certain effects that may not be conducive to the operation process, so it's best to skip it until after your procedure.
Alcohol Consumption Prior to Procedure: To ensure the safety and effectiveness of your treatment, it's essential to abstain from alcohol consumption for at least three days leading up to your operation day. Alcohol can interfere with the body's response to anesthesia and other medications used during the procedure.
Choose Shirts with Buttons or Zippers for your hair transplantation: On the operation day, wearing shirts with buttons or zippers can be particularly helpful. These types of shirts make it easier to change clothes without disturbing the treated area, especially for hair transplant patients who need to protect their newly implanted grafts.
Liquid Washing Products Warning for hair transplant patients: On your designated washing day following the procedure, you will receive washing products in liquid form, some of which may exceed 100 ml in volume. Keep in mind that liquids over 100 ml are typically not allowed as carry-on items for your return flight. Plan accordingly and consider packing them in your checked luggage.
Immediate questions or concerns
If you have any immediate questions, feel free to reach out to us via WhatsApp, either by contacting me directly or your designated point of contact. Additionally, you can send an email directly to me at [email protected].
Our team is available during regular office hours from Monday to Friday, and we often respond promptly outside of those hours too. If your inquiry is urgent and cannot wait, please don't hesitate to reach out to our 24/7 support team, who can connect you with assistance within just 5 minutes. If required, they can also facilitate contact with our on-call medical support.
Important: Regarding Cash Payment and Currency Options
For cash payments during your treatment journey, please be aware that cash payments are accepted in several major currencies, including USD, EUR, GBP, CAD, and AUD. It's advisable to have the necessary cash with you since there may be limits on withdrawing cash from Turkish banks. This will ensure a seamless and hassle-free payment process during your stay.