Istanbul Airport & Transfer Guide
Reference guide for IdealofMeD patients arriving in Istanbul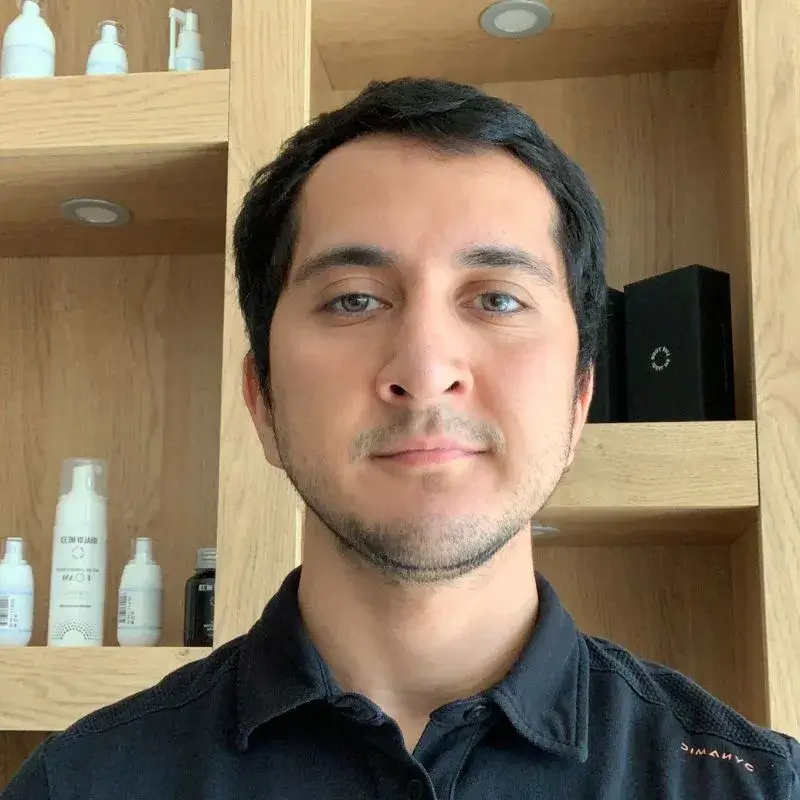 Fatih Özsoy, Hair Transplant Aftercare Specialist
Last edited, 8 November 2023
Welcome to Istanbul and IdealofMeD! To help you navigate your arrival at Istanbul Airport (IST) or Sabiha Gökçen (SAW), and make your journey to the city center as smooth as possible, I and my colleagues have prepared this comprehensive transfer guide.
Keep in mind that the information in this Istanbul Airport & Transfer guide is generic and might not apply to your situation – When you book with IdealofMeD you'll be added to a WhatsApp group, please follow the instructions given in the group.

Airlines Flying to Istanbul
For years, Istanbul has held its status as a prominent global travel hub. Travelers looking to reach this city have a plethora of options at their disposal, thanks to the multitude of airlines that operate flights to the airports in Istanbul. The airlines listed below are only a few of the many options to choose from when you book your flight to Istanbul.
Please note that the arrival day is usually the day before the operation. You will get complete information regarding this before you book your tickets from the IdealofMeD team.
Turkish Airlines

The flagship carrier of Turkey, has Istanbul, and Istanbul Airport (IST), as its primary hub.
Turkish Airlines consistently ranks among the world's leading airlines. The airline has a comfortable lounge at Istanbul Airport (IST) for Miles&Smile and business travelers.
Pegasus

Turkish Pegasus Airlines has emerged as one of the leading low-cost carriers with direct flights ti Istanbul from several countries.
Pegasus fly to Sabiha Gökçen International Airport (SAW). Passengers can enjoy the comforts of the Istanbul Sabiha Gökçen Airport Plaza Premium Lounge for an extra fee of 37 euros for 3 hours.
Emirates

Emirates is a renowned international airline based in Dubai, United Arab Emirates. Emirates operates flights to Istanbul primarily to Istanbul Airport (IST).
Emirates is present in more than 80 countries around the world.
Lufthansa

Lufthansa offer daily flights to Istanbul on numerous routes. The company operates direct and connecting flights from German airports to Istanbul Airport (IST).
British Airways

British Airways are having direct flights from the UK to Istanbul Insternational Airport and the summer of 2023 the company has also been launching flights to Istanbul Sabiha Gokcen Airport.
Arrival at Istanbul Airport (IST) or Sabiha Gökçen (SAW)
Istanbul has two major international airports: Istanbul Airport (IST) and Sabiha Gökçen (SAW), and you will be arriving at one of those.
1. Istanbul Airport (IST): Istanbul Airport, also known as Istanbul New Airport, is the primary international gateway to Istanbul and Turkey. It is one of the largest airports in the world and is located on the European side of Istanbul. The airport serves as the main hub for both domestic and international flights.
2. Sabiha Gökçen International Airport (SAW): Sabiha Gökçen International Airport is located on the Asian side of Istanbul, near the district of Pendik. While it is not as large as Istanbul Airport (IST), it is still a significant international airport and handles both domestic and international flights. Sabiha Gökçen Airport primarily serves low-cost carriers and charter flights.
How to get to Your Private Car Transfer at the Airport
An Agent will wait for you at the airport in a designated area (see exactly where below). The agent will take you to your private transfer car. After disembarking, proceed to the immigration counters for passport control. Once you clear immigration, collect your luggage, and proceed through customs.
Where to exit and meet your driver at İstanbul Airport (IST):
Exit at gate 14, our Agent will wait for you by the sign G74,  as shown in the image. He will show you to your car that will drive you to the hotel.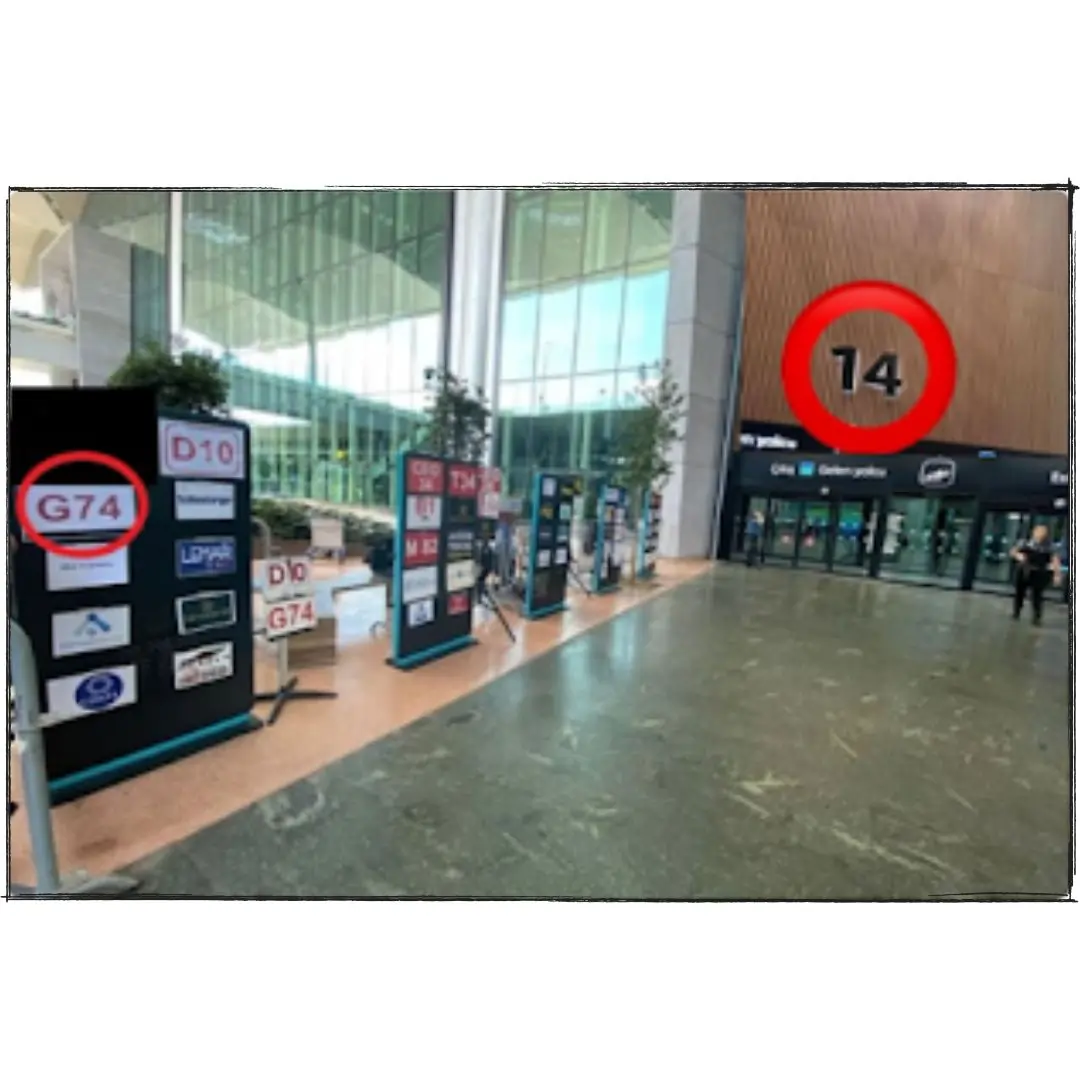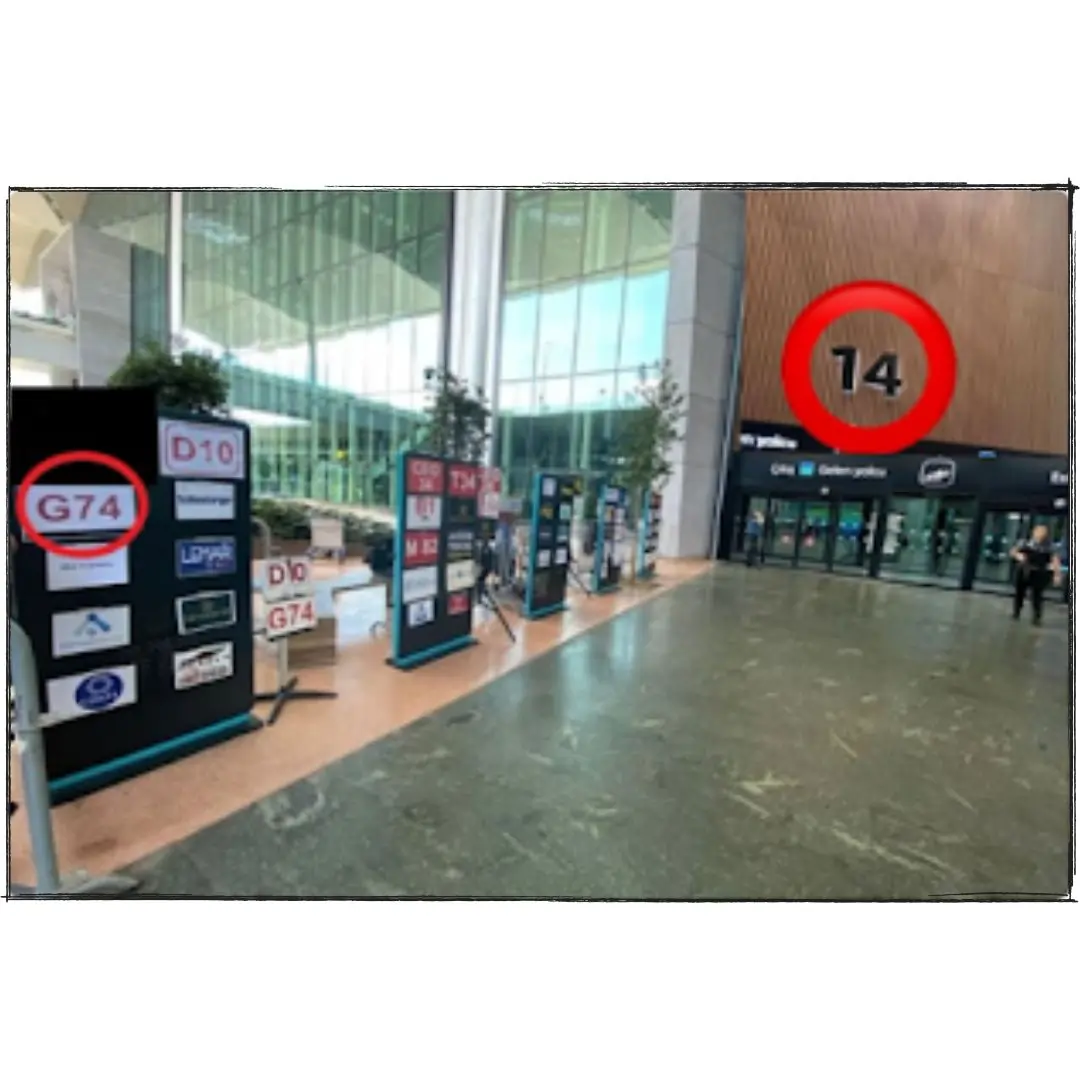 Where to exit and meet your river at Sabiha Gökçen (SAW):
Exit at gate 12, the agent will wait for you by the Sign 3E,  as shown in the image. He will show you to your car that will drive you to the hotel.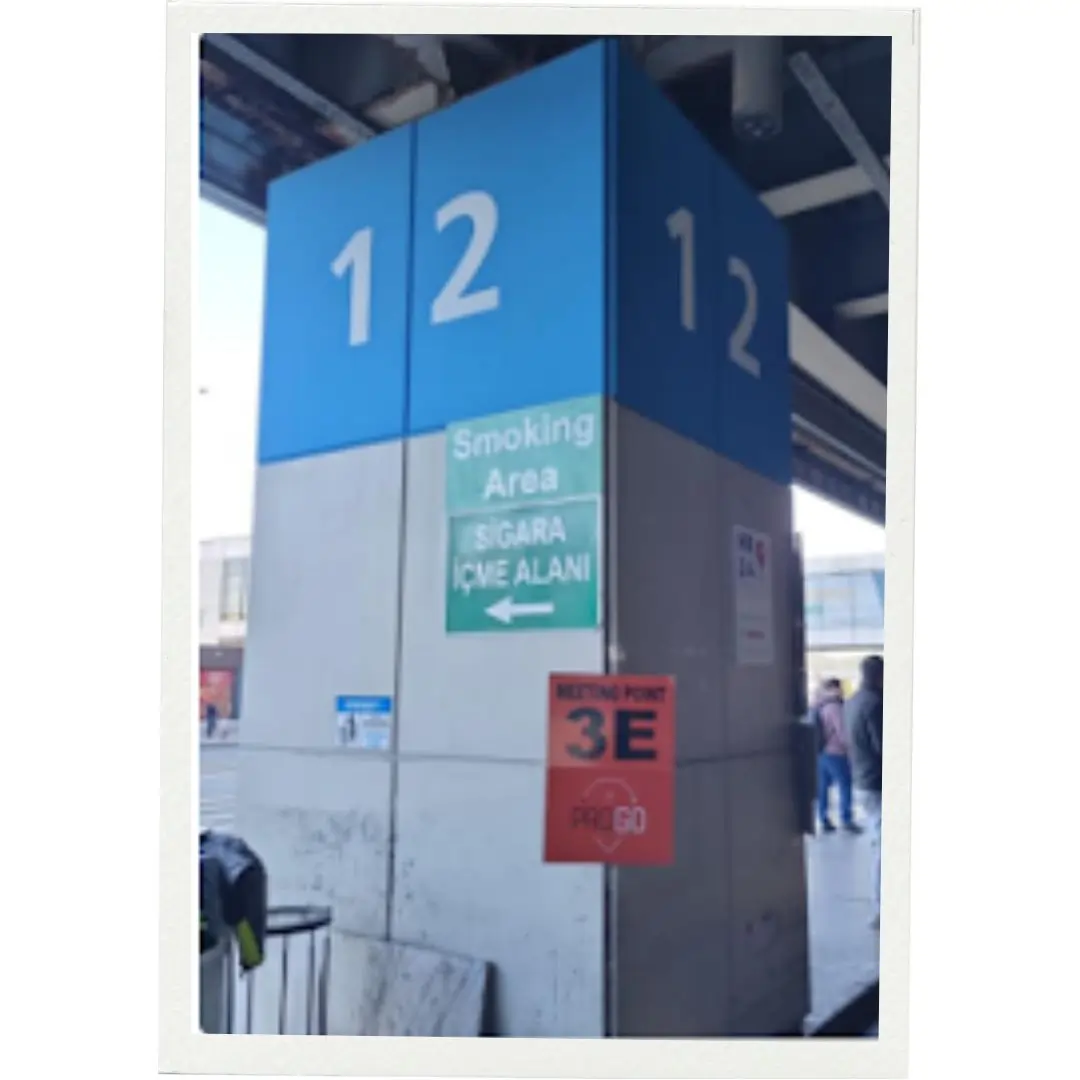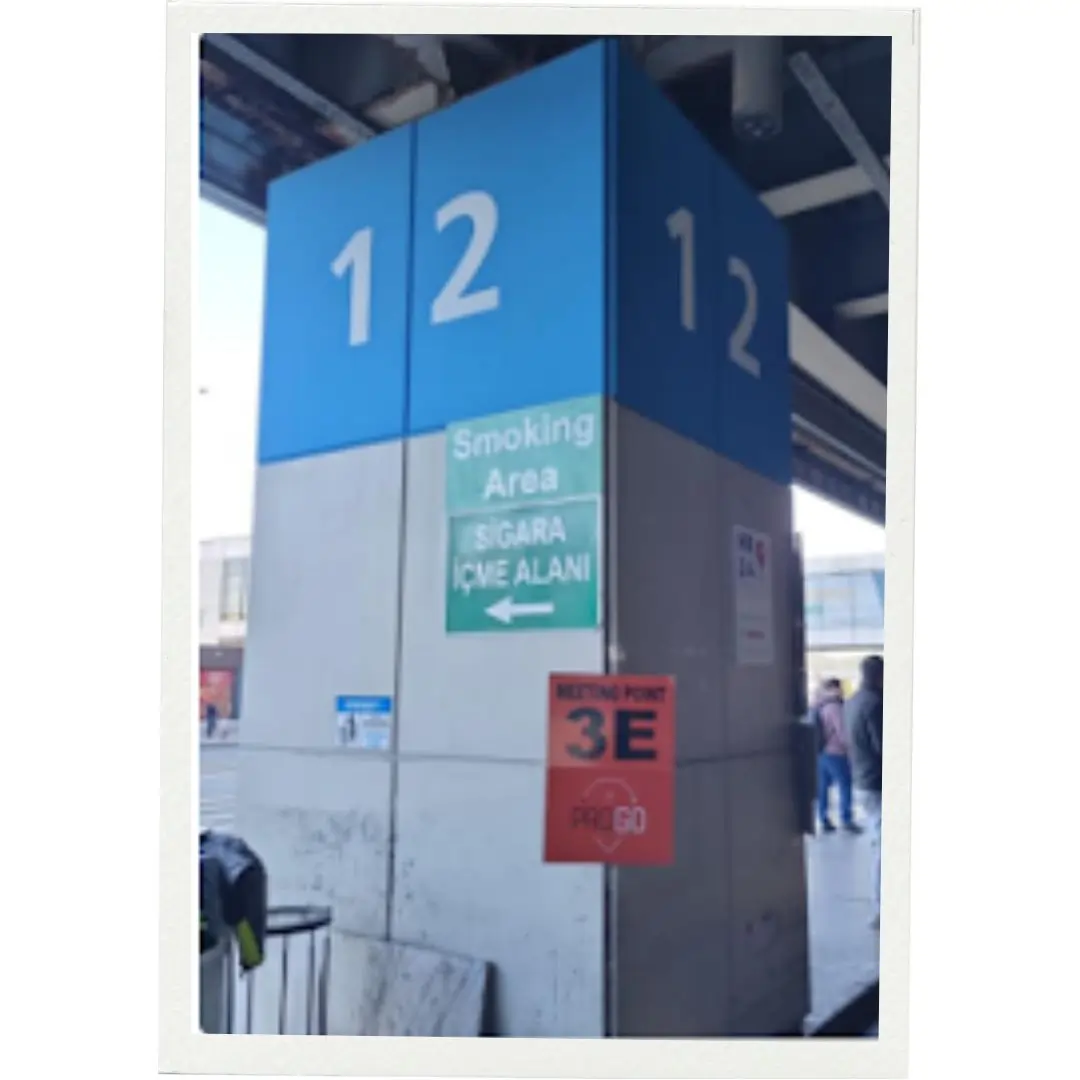 Private Car Transfer From the Airport to Your Hotel
The journey from the airport to Istanbul typically lasts around 1 hour (from Istanbul Internal Airport) and 1.5 Hours for Sabiha Gökçen International (SAW), and we've made every effort to ensure it's an enjoyable experience for you and your fellow travelers. You can relax with our complimentary mini-bar, stay connected with free Wi-Fi, and even play your favorite music along the way.
If you have a stop at the hospital (you will be notified if in advance if this is the case), it's normally less than 15 minutes drive from the hospital to your hotel where you will be dropped off.
Depending on your package, you either stay in a 4-star or a 5-star hotel to make sure you are comfortable during your stay with us.
Good to know:

The transfer time to Istanbul by VIP Car is normally 1 to 1.5 hours depending on your airport. However, the transfer time can vary depending on traffic. Make sure to use the bathroom facilities at the airport before you exit the airport.
There will be water waiting for you in the car.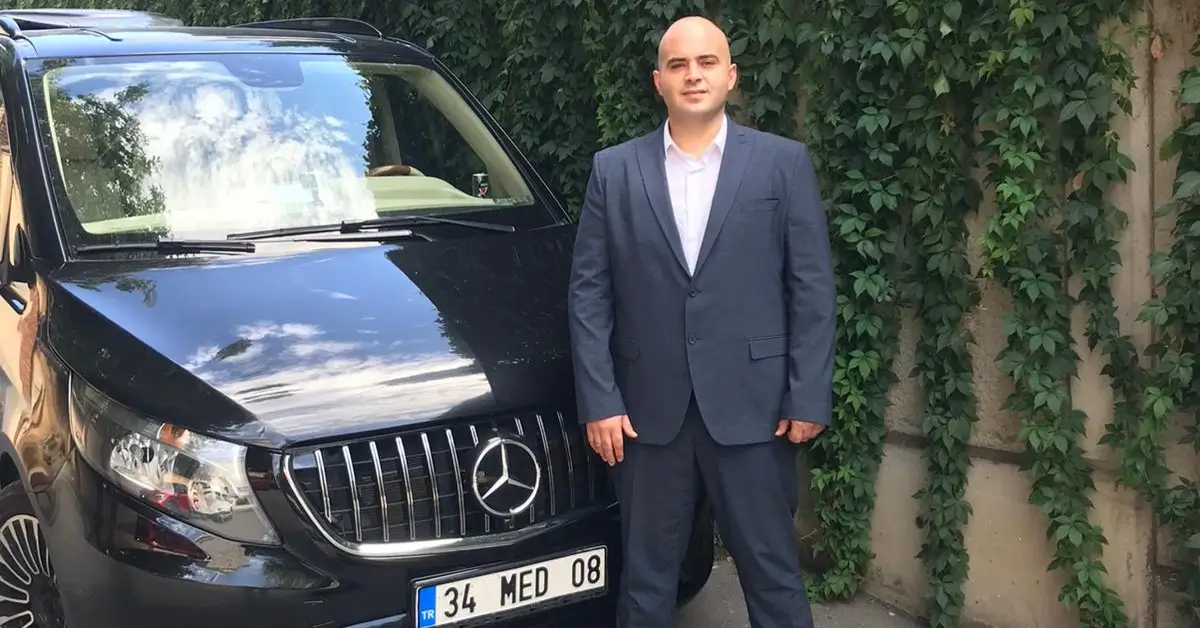 The Day Of Your Departure
The IdealofMeD Team will make sure you'll get all the information you need regarding the time you'll be picked up by your driver. Your car transfer will  take into consideration any road delays. You will be informed of any changes to pick-up time in the WhatsApp group.
It's recommended to arrive at the airport with ample time before your flight. Airlines typically recommend arriving at least 2-3 hours before international flights. This allows you sufficient time for the check-in process, security checks, and potential unforeseen delays.
After check-in, you'll proceed to the baggage drop area if you have checked luggage. If you have done a hair transplant with IdealofMeD it's highly advisable to check in at least one bag. This is because you will receive aftercare products that exceed the size limits for carry-on luggage.
Ensure your bags are appropriately tagged and make sure they meet the airline's weight and size restrictions.
Istanbul Airport (IST) Practical Information
Istanbul Airport stands as the newest and largest aviation facility in Istanbul, situated approximately 35 kilometers to the northwest of the city center.
1. Terminals: This airport comprises two distinct terminals, each with its own purpose: Terminal 1 caters to domestic flights, while Terminal 2 caters to international flights.
2. Amenities: Istanbul Airport offers a plethora of duty-free shops, lounges, restaurants, and cafes.
3. Airport Size: IST is a big airport, designed to handle large passenger volumes and numerous aircraft. It leverages advanced technologies and state-of-the-art equipment to streamline processes, reduce wait times, and enhance the overall passenger journey. However it is a big airport so always make sure to be well on time as walking times to gates can be quite long.
4. Free wifi: Istanbul Airport offers free wifi for 1 hour. You can  access the wifi via SMS message. Is it also possible to go to one of the kiosks to verify your passport and log in.
Sabiha Gökçen International Airport (SAW) Practical Information
Sabiha Gökçen International Airport (SAW) serves as a prominent airport on the Asian side of Istanbul, situated about 35 kilometers southeast of the city center. While it might not be as large as Istanbul Airport, SAW plays a crucial role in connecting Istanbul to domestic and international destinations.
1. This airport operates with a single terminal, catering to both domestic and international flights.
2. Facilities: SAW features modern amenities, including duty-free shops, lounges, restaurants, providing travelers with convenience and comfort.
2. Free wifi: The airport is currently offering free wifi for 1 hour via sms code an their own app.
Good to Know For Your Flight Home
Please note that his information is generic! Always follow your personalized instructions if they are different from what is described here. If you have questions, just contact us!
As a part of the hair transplant package, you will receive all the necessary medications and products at no additional cost immediately following the procedure. Please ensure that you reserve some space in your checked luggage for these items.
During the initial phase of your recovery, it is crucial to use the provided neck pillow while sleeping instead of a standard pillow. This will enhance your comfort and safeguard the transplanted area. The neck pillow is also suitable for use during your flight back home.
To achieve optimal results, it is important to avoid any contact with the transplanted area. This means refraining from touching it with your hands, wearing sunglasses, or using a hat.
Please diligently adhere to the prescribed medication regimen, which may include a gastroprotective medication, pain relievers, blood thinners, antibiotics, and anti-swelling agents
Summary: Important Points
Please update us on any changes in the WhatsApp group you've been added to.
Exit at gate 14, our Agent will wait for you by the sign G74.
Transfer times are 1 hour from Istanbul Airport (IST) and 1.5 hours from Sabiha Gökçen (SAW), but can be longer. It's advicable to visit a restroom before you leave the airport.

Hair transplant patients will need to check in one bag when going home (for included after care products).
Reach Out To Us With Immediate Questions or Concerns
If you have any pressing inquiries, feel free to reach out to either myself or your designated contact on WhatsApp. Alternatively, you can also send an email directly to me at [email protected].
Our availability extends beyond regular office hours, spanning from Monday to Friday, and we're frequently responsive even outside of these hours. In case your query cannot be delayed, our support team is accessible 24/7, ensuring a prompt response within 5 minutes. Should the situation demand it, they can promptly connect you with our on-call medical support.