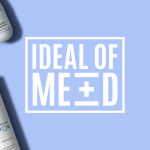 IdealofMeD.
Live Your Ideal Me
COMPANY INFORMATION
IdealofMeD. is a Swedish owned medical institution headquartered in Istanbul.
We organize hair transplants, plastic surgery, cosmetic dentistry and eye surgery for our international patients in Turkey.
We are currently looking to expand our International Patient Relationship team with at least two Relationship Specialists.
One for hospital-related works and managing the hospital process for patients.
Second, for our specialist team, working with potential patients over the phone
JOB DESCRIPTION
Attend medical appointments with patients during the consultation, medical procedure, discharge, check-up and provide translation where necessary
Maintain regular dialogue with patients prior to arrival, while they are in Turkey and after they go back to their home countries
Identify cross-selling, up-selling, patient referral opportunities where possible and collaborate with the sales team for execution
Get patient reviews and take pictures/videos with patients prior to their departure
Follow up treated patients, check up on their recovery by obtaining information at regular intervals and advise the best course of action for excellent surgical results
Respond to aftercare enquiries, arrange revision surgeries or resolve complaints according to company policy
Contribute to patient loyalty by constructing a portfolio of satisfied treated patients, retaining relationships and winning their referrals
QUALIFICATIONS:
Degree in Tourism, English, International Relationships, Business, or medical-related academic programmes
Fluency in formal written and spoken English, additional Western European language is a great plus (Swedish, German, French, Spanish, Italian etc)
Minimum of 2 years experience in a customer-facing role, preferably in a healthcare services environment or sales environment
Organisational skills, multi-tasking expertise, great interpersonal skills, communication skills, self-motivation, persistency and performance under pressure
Flexibility in working hours and days including weekends when required
Prior experience with CRM software is a plus
Having lived and worked in countries outside Turkey is a great advantage
Attention to details, from dress code to hospital policies is a must
COMPENSATION:
Above market compensation for above-market performance