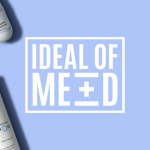 IdealofMeD.
Live Your Ideal Me
COMPANY INFORMATION
IdealofMeD. is a Swedish owned medical institution headquartered in Istanbul.
We organize hair transplants, plastic surgery, cosmetic dentistry and eye surgery for our international patients in Turkey. Additionally we have a growing line of cosmetics and anti-aging products and a growing number of Chinese patients.
We are currently looking to expand our International team a Head of China representative, growing our presence in the Chinese market (outside of China).
JOB DESCRIPTION
Localize and maintain idealofmed.com and other properties in Chinese.
Identify and develop marketing channels such as Redbook.
Build and maintain partnerships with Chinese influencers
Together with our photographer document the Live Your Ideal of Me stories.
Together with our Chinese Specialist build the customer care team.
QUALIFICATIONS:
University degree
Native in Chinese and fluent in English
Minimum of 2 years experience in a marketing, preferably in a healthcare sales environment
Organisational skills, multi-tasking expertise, great interpersonal skills, communication skills, self-motivation, persistency and performance under pressure
Flexibility in working hours and days including weekends when required
Prior experience with CRM software is a plus
Having lived and worked in Istanbul, or willing to relocate is a bonus point
Attention to detail is a must
RELOCATION POSSIBILITY:
It is possible to get assistance in relocating to sunny Istanbul or another Turkish city if you are interested. You can work anywhere really.